Pet Care
Your customer's pets come in all shapes, sizes, colors and abilities. Fortunately, so does our packaging.
EcoSeal®
Conscientious pet owners want what's best for their pets, and so do we!
One of the newest members of our EnviroSense™ family of sustainable packaging, the EcoSeal® can provides the strength and performance of Sonoco's traditional paper container, with the added feature of a customizable paper bottom. The EcoSeal® can is also eligible for How2Recycle® "Check Locally" labeling, which is great for your brand and your customers. A project of the Sustainable Packaging Coalition® (SPC), How2Recycle is a standardized labeling system to ensure packaging clearly communicates recycling instructions to the public in accordance with Federal Trade Commission Green Guides. Offering speed-to-market, with a low capital investment, our EcoSeal® container is perfect for short-run initiatives—like holiday promotions, new product trials and small SKUs. Suited to dry treats and kibble, the EcoSeal® container compliments premium and wholesome brands through the use of recycled fiber and cutting edge graphics abilities.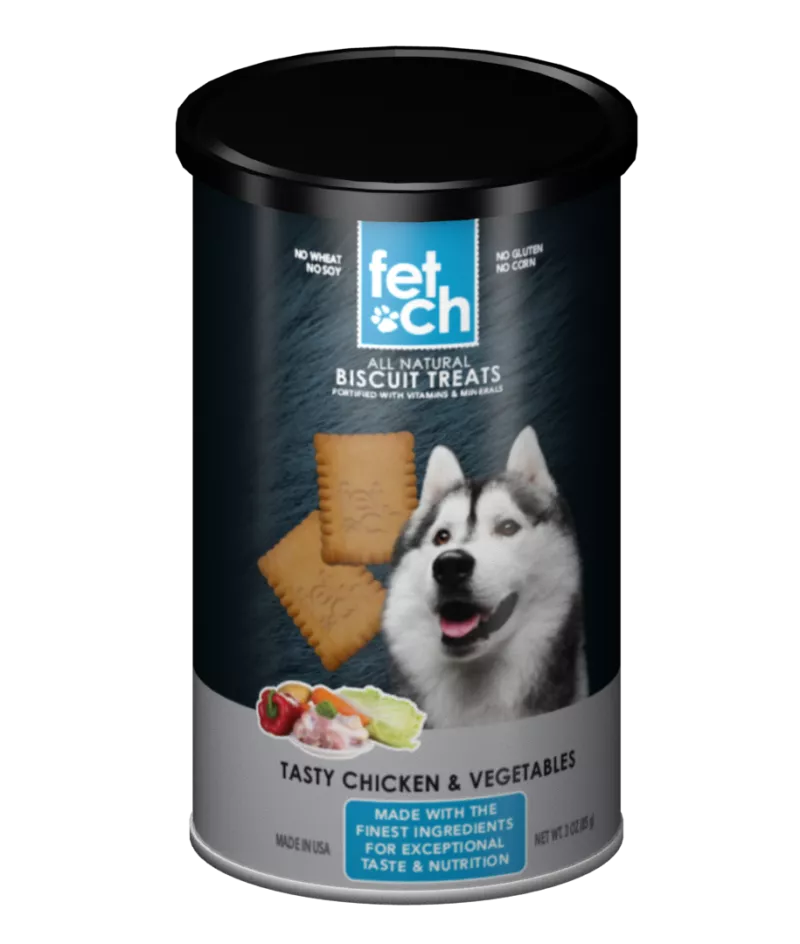 ClearGuard™ for Dry Food and Treats
Introducing Sonoco's ClearGuard™ portfolio of clear packaging options, bringing transparency to consumers while providing best-in-class barrier properties to keep dry pet food and treats fresh. ClearGuard structures have been proven to meet and exceed shelf life requirements, ideally suited for dry kibble and pet treats, while remaining cost-effective -- clearly the best value in product protection.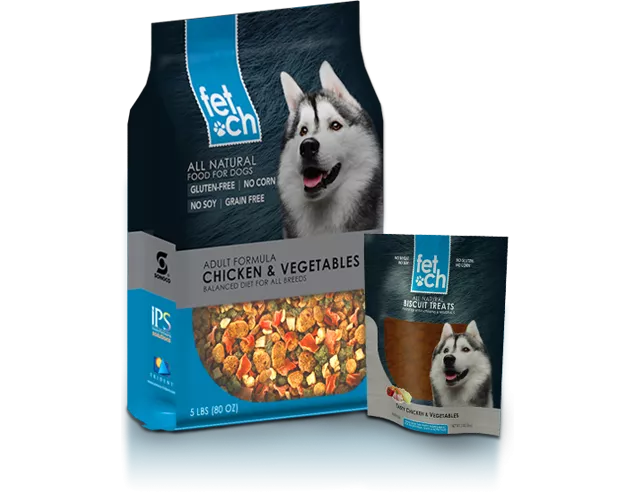 Retort cups deliver exceptional barrier performance and brand visibility
Pet parents are looking for products and packaging that communicate trust and offer convenience. Our new retort cups utilize multi-layer, high barrier structures for shelf stable and HPP processing environments. In addition, the cups can be designed with multiple compartments, along with clear, or foil lidding options. Perforated and easy-open features are also available.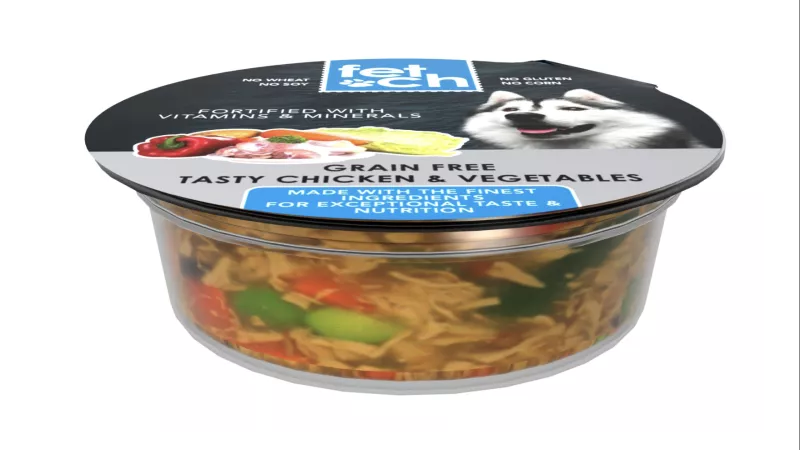 Speed to market with TEMPO™ Accelerated Shelf-Life Modeling
In a competitive marketplace, your speed-to-market can mean the difference between success and failure. Time is of the essence and efficient shelf-life testing is crucial. As a catalyst to make the most of physical shelf-life testing for dry or semi-moist pet treats, TEMPO accelerated shelf life modeling is a fast, cost-effective method to determine the unique barrier needs of a particular product in various environments, reducing testing time by as much as 80%, increasing your speed-of-innovation and speed-to-market.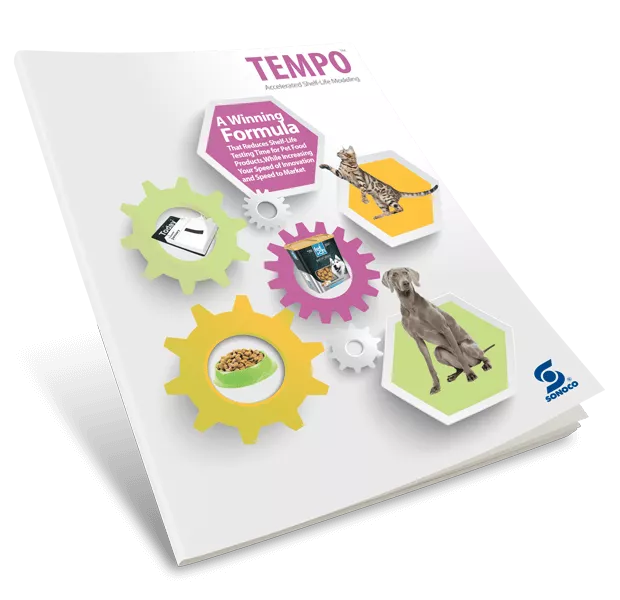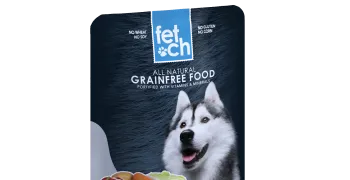 Retort Pouch
Ideal for introducing a new addition to your portfolio, or simply refreshing a mainstay product,our opaque or clear retort pouches allow you to add custom windows or high end decoration, which adds another reason for pet parents to give your brand a second look and reinforces their trust in your brand.
Clear Retort Lidding
Take your retort cups to the next level with our roll fed, clear lidding option. With reliable performance in operations and a clearly unique presentation for consumers, this revolutionary package delivers transparency, convenience and a clear reason for pet owners to choose your brand, making it a clear winner.
Retail Security Packaging
Tamper evidence and product integrity are just as important in pet products as they are with human products. Our retail security packaging offers high levels of protection, presentation and customization to match the unique needs of your products. The Sonoco-Alloyd team has been crafting sealing equipment and thermoformed, blister packaging for more than 60 years.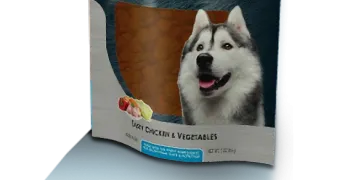 ClearGuard™ Stand-Up Pouch
Optimize your shelf life and supply chain with the next generation of clear barrier laminations. Now you can upgrade your product's display appeal and down-gauge your laminate structure to improve speeds and reduce production costs.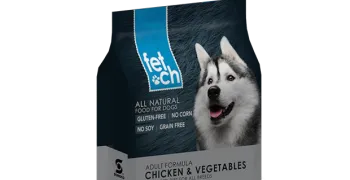 ClearGuard™ Clear Barrier Bag
Upgrade your pet food bag to include a window, delivering transparency and building consumer trust, while protecting your product's freshness. Low oxygen and water vapor transmission rates protect your product and improves shelf life.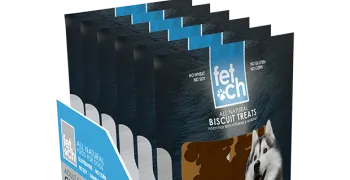 Retail-Ready Packaging
Our retail-ready packaging makes opening and displaying in-store easier and faster. These boxes remove the need for box cutters, reduce waste and use intuitive tabs for associates to lift off an outer cover. They keep pouches standing up on the shelf neatly, billboard beautifully and deliver a smooth, crisp appearance.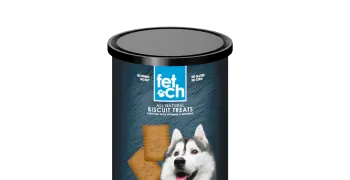 Paper containers
The flexible sizing and high barrier of our paper containers make them ideal for products like pet treats and meal toppings. Sonoco's paper containers deliver brand personality, product performance and protection, and cost advantages, all while supporting sustainability goals.
See what Sonoco can do for your business.