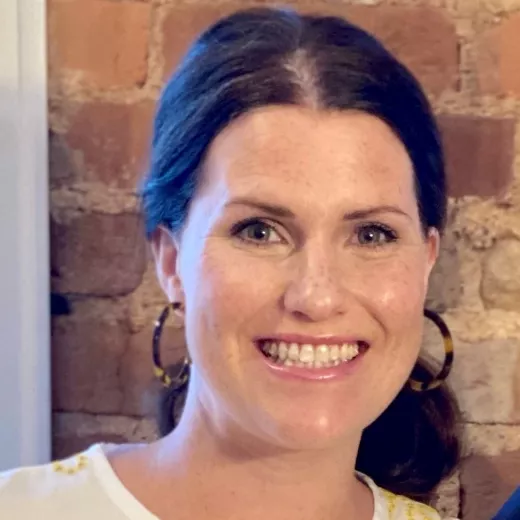 Sustainable Solutions for all Types of Packaging
"Regardless of packaging type, sustainability is always an area of focus to serve our customers' goals. We provide samples and designs in early stages of product development, allowing our team to make recommendations that will support efficient proof of concept so sustainability initiatives can be executed quickly."
Rachel Ingram, Design Manager
The interior light power is 25.4% more efficient than code standard.

50% of new wood materials are FSC certified.

Indoor plumbing fixtures are 48% more efficient than the national standard.

During construction, 36.65 tons of waste was diverted from landfills.

More than 93% of new equipment and appliances are Energy Star rated.
Design Studio LEED Silver Certification
Where You Think Inspires What You Think
LEED, which stands for Leadership in Energy and Environmental Design, helps building owners and managers improve a building's life cycle performance, resulting in healthy and financially and environmentally sound performances and practices. The Sonoco Studio excels throughout a number of LEED project categories including: Sustainable Sites, Water Efficiency, Energy & Atmosphere, Indoor Environmental Quality and Innovation & Design.
The Right Sort of Design
EnviroSense® EnviroCan™
Made of 100% recycled paperboard, the EnviroCan™ container is available with paper bottoms or metal ends. With a steel end, the EnviroCan container is designed right for recyclability as the containers are captured by magnets in the metal sorting process.
A global product offering, the EnviroCan container with metal end can be recycled in the steel stream in the U.S., is eligible for the relevant recycling label in Canada and is now collected in the Bring Bank drop-off centers in the U.K. The paper bottom container is eligible for curbside recycling in the U.K.
Sustainable Packing Solutions
Waste-Free Future with Natural Trays
Nestlé has long been committed to helping create a waste-free future and is finding ways to improve its packaging to be 100% recyclable or reusable by 2025. In the company's efforts to make its packaging as sustainable as possible, Nestlé sought to tackle a challenge with its black PET trays used for Stouffers' frozen prepared foods single serve trays.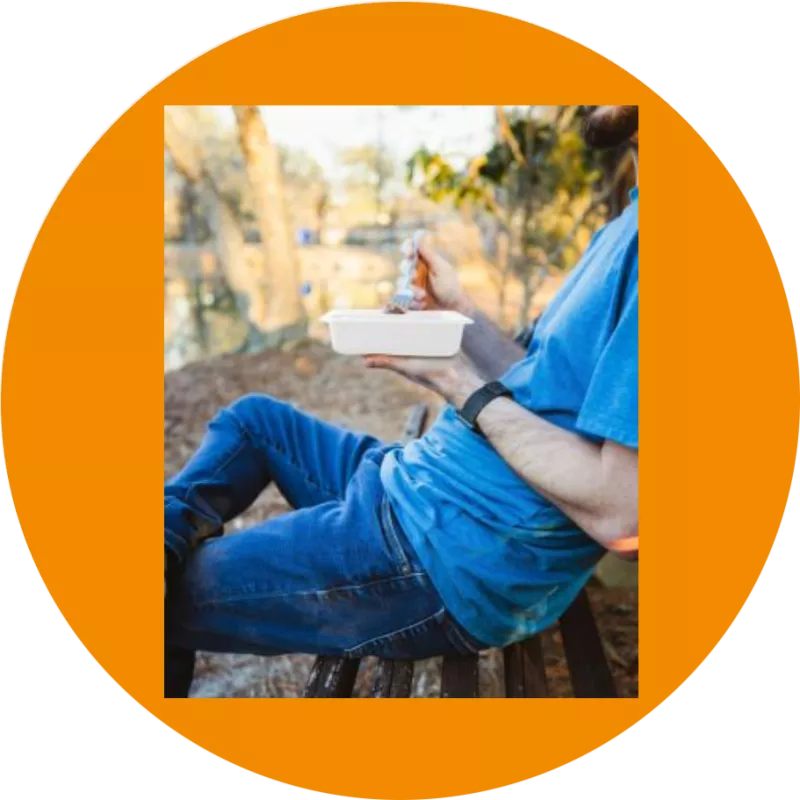 What is a Life Cycle Assessment?
A Life Cycle Assessment (LCA) is a standardized method of determining the most scientific information about environmental impacts in a decision-making process.
Sonoco utilizes PIQET, a streamlined LCA tool to identify environmental hotspots in our packaging. We look at recyclability but recognize that recyclability is just one of many environmental factors that goes into deciding the best packaging for a given application and for the environment. For example, our third-party validated LCA for our EnviroCan™ containers compared the total climate change impact against other rigid packaging formats. LCA allows us to see what makes our EnviroSense® line products environmentally competitive, both externally and internally.
Life Cycle Assessment Example for the EnviroCan™ Container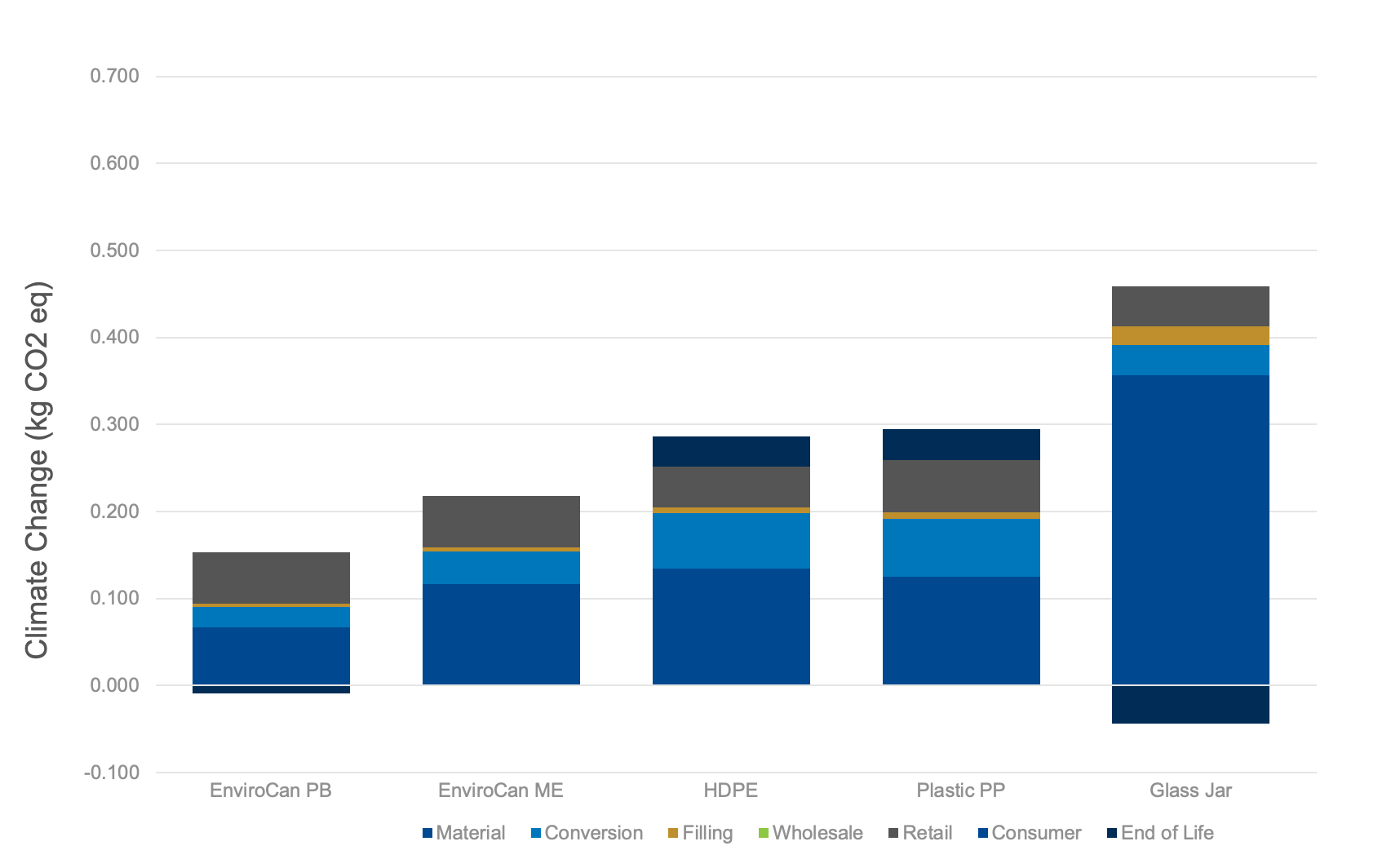 Contact Us
Get Started on Your Solution
We think about the future of packaging and how it impacts our planet. We work every day to make better products.