Peel and Reseal Lid Films
Sonoco offers film lidding for fresh and frozen meals, ready-to-heat soups, fresh produce, dairy, condiments, snacks, and more. Our solutions include printed or unprinted peel-and-reseal lidding, microwave-ready lidding, as well as foils and metallized films.
SmartSeal®
Available as a rollstock, SmartSeal® lidding offers strong bonds to a rigid tray or bowl with your choice of pull tab location and size of opening. SmartSeal® peels away cleanly, allows for multiple reseals, and can be printed with integrated, high-quality graphics.
Engineered to be a drop-in solution for existing tray sealers and form-fill-seal equipment, SmartSeal offers outstanding shelf presence that holds up to stacking, while also offering a patented, tamper-evident design.
Consumers appreciate the convenience of multiple reseals that extends the shelf life of perishable products, as well as reducing food waste at home.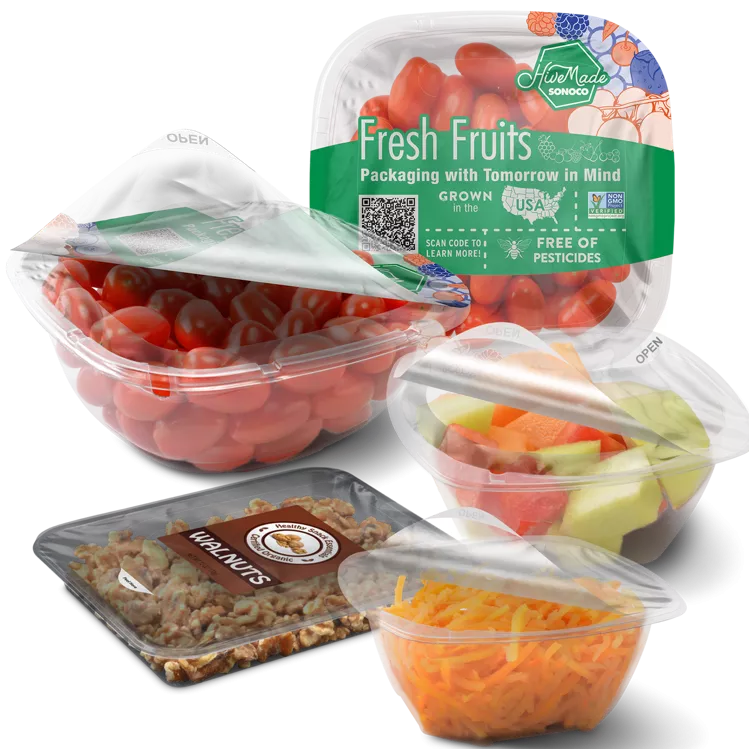 Sonoco Offers a New, Sustainable Way to Package Produce
Gold winner in the 2022 Dow Packaging Awards, our EnviroServe™ Next Generation Salad (NGS) packaging represents years of experience in fresh food packaging. We have been the leaders in sustainable top seal tomato, grape, blueberry and now our NGS complete packaging system. We are leading the way in the Controlled Environment Ag (CEA) market, offering modern trays designed for the rigors of automation, distribution and retail displays. Our PET trays are made with post-consumer recycled content and are designed specifically for heat sealing of our SmartSeal® Fresh lidding films.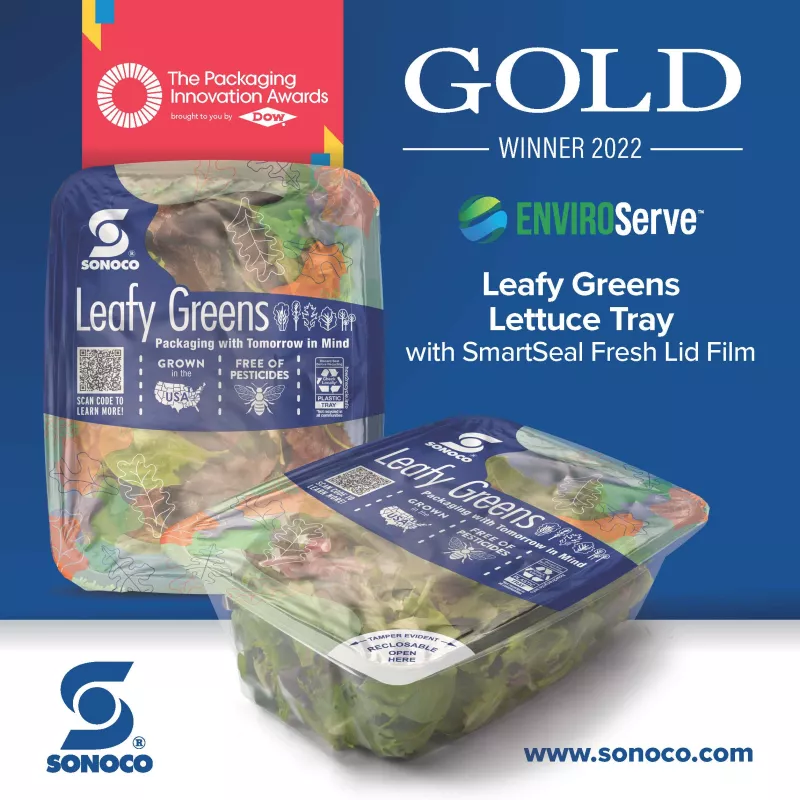 Innovation Spotlight
The SmartSeal® Story: How Sonoco "Built a Better Mousetrap"
In this interview with principal engineer Scott Huffer, we learn how the Sonoco team takes new ideas from concept to completion.
Connecting Insights to Innovation
Markets That Can Benefit from Peel & Reseal Lidding
Peel and Reseal Lid Films
How Can We Help You?