EnviroSense® Sustainable Packaging
Packaging with tomorrow in mind™
Innovative, Sustainable Packaging
At Sonoco we recognize the critical importance of developing sustainable packaging solutions that will protect and preserve our planet for future generations. We also recognize holistic solutions of any kind require genuine curiosity, focused thought and an exploration of new ideas, materials and processes that can help answer the challenge before us.
And while the end result may take the form of a package, getting there demands a special mindset, a unique perspective, passionate curiosity, and an authentic commitment to truly change the world we live in. This is what has led us to the creation of EnviroSense® from Sonoco.
Our EnviroSense portfolio crosses a range of packaging materials, including cans made from 100-percent recycled paperboard, rigid plastic packaging containing post-consumer recycled content, mono-material flexible pouches that are recyclable, and innovative packaging made from agricultural fibers.
It goes beyond just a portfolio of packaging, it's a way of thinking, a sensibility and a philosophy that guides our development of innovative, more sustainable packaging. If you would like to learn more about how EnviroSense could make sense for you, just click below to get a copy of our brochure.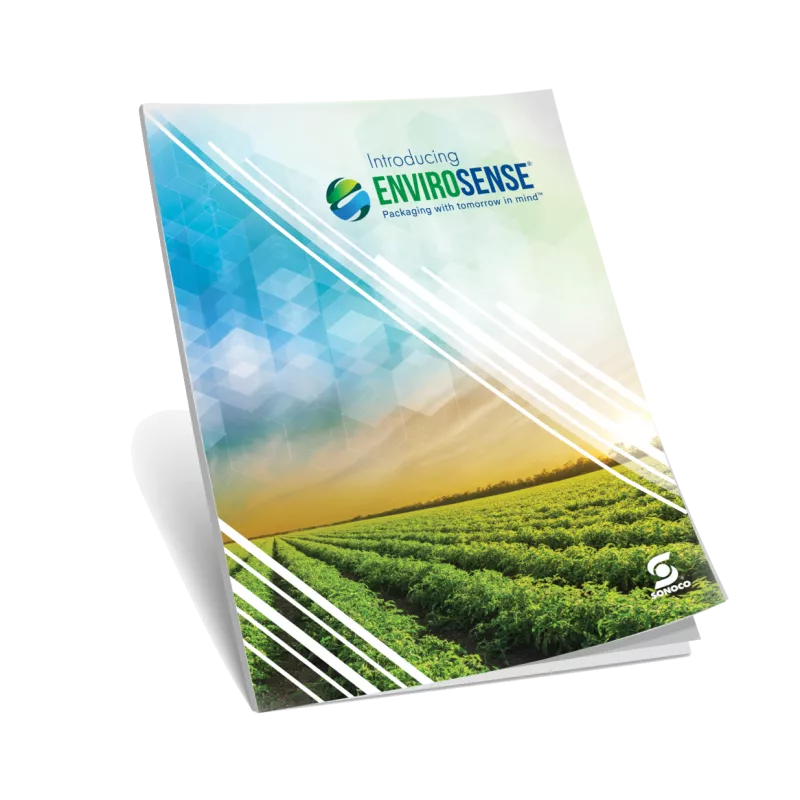 Video
Delivering Versatility in Sustainability
Natrellis® Ovenable Packaging
Made from 100% renewable resources that include locally-sourced sugarcane fiber, Natrellis bowls and trays are a sweet new addition to Sonoco's expanding assortment of EnviroSense® packaging solutions. Made in partnership with Tellus products company, Sonoco Natrellis® incorporates sugarcane fiber left over from the sugar milling process to form non-bleached, molded fiber trays and bowls for chilled or frozen meals. The Natrellis manufacturing facility in Belle Grade, Florida, is partially run on renewable biomass power from nearby sugar mills and solar energy, making for an extremely efficient and sustainable operation overall.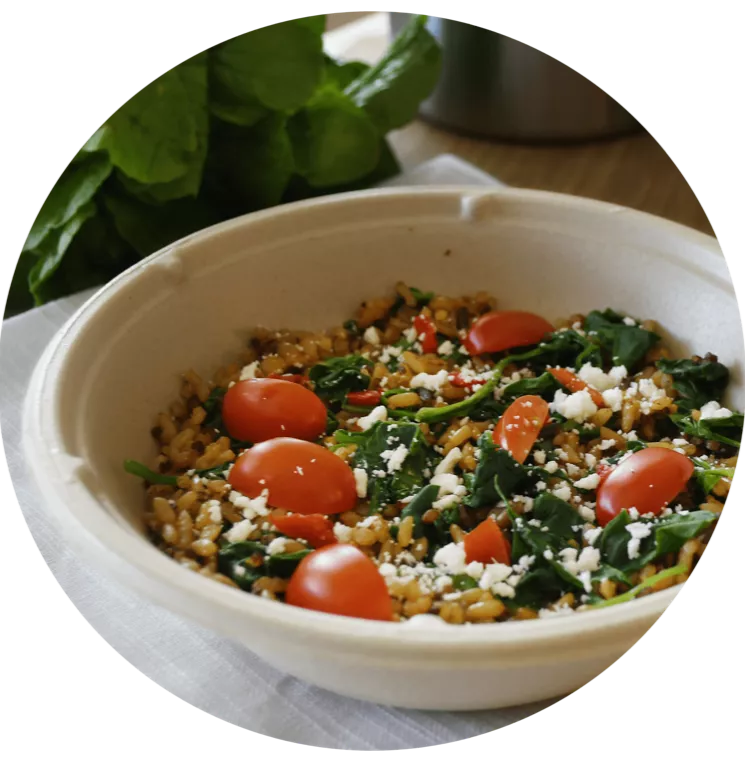 All-Paper Blister Package is All About Sustainability
Sonoco Alloyd is pleased to introduce EnviroSense® PaperBlister™ packaging, our first all-paper blister package made entirely from renewable resources. Free of plastics and volatile organic compounds (VOCs), the new package is recyclable in the paper stream and available with SFI™ Certification when requested. PaperBlister packaging offers increased shipping efficiency, more room for promotional messaging, better seal quality, improved nesting and stacking capabilities and the convenience of running on existing Sonoco Alloyd sealing equipment.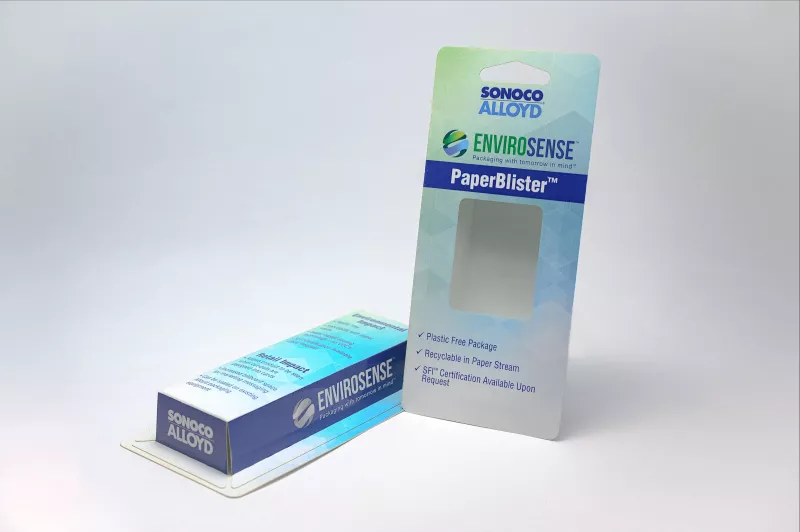 New EnviroFlex™ PE Brings Flexibility to Sustainability
A new member of our EnviroSense family is the recently developed EnviroFlex™ PE recyclable, polyethylene flexible packaging. Ideal for a wide range of foods from confections, dry and dehydrated foods, to produce, the EnviroFlex™ PE pouch is eligible to use the How2Recycle® Store Drop-Off label, which means it can be dropped off (clean and dry) at local retail stores for recycling with grocery bags. EnviroFlex Pe:
Runs on both vertical and horizontal form-fill-seal machines
Is available as a premade pouch
Can be offered with and without barrier properties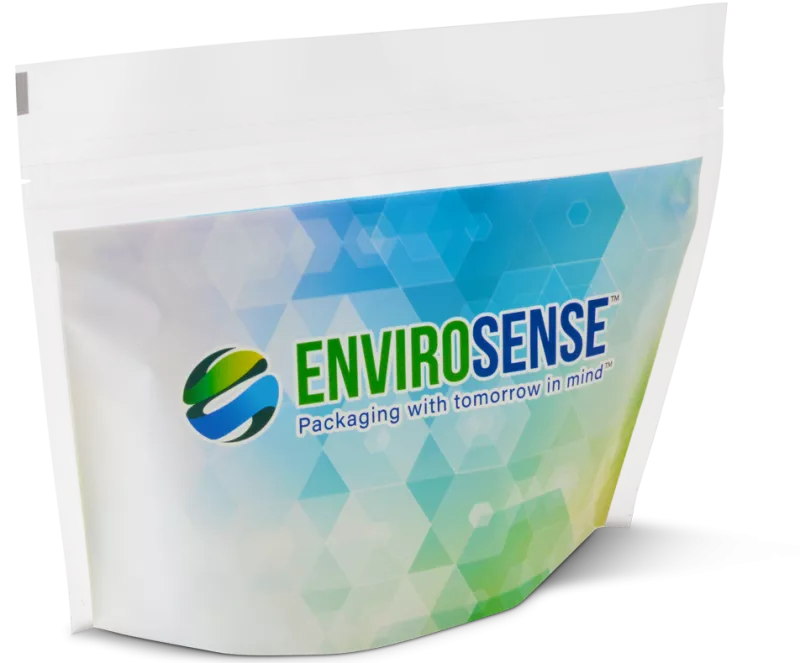 Introducing EnviroCan™, Sonoco's Family of Paper Containers
The newest member of our EnviroSense® family of sustainable packaging, EnviroCan™ containers supply customers with the strength and performance of Sonoco's traditional paper container with steel bottom but now offers a customizable paper bottom. Sonoco's EnviroCan™ PB container was recently pre-qualified to carry How2Recycle®'s "Check Locally" recycling label. Check Locally is one of the How2Recycle labels, designed to reduce confusion by creating a clear and nationally harmonized labelling program that enables companies to convey how to recycle a package. More than 20% of material recovery facilities recognize the label. How2Recycle also increases the availability and quality of recycled material. Offering speed-to-market, with a low capital investment, our EnviroCan PB container is perfect for short-run initiatives—like holiday promotions, new product trials and small SKU's.
Does EnviroSense® make sense for you?