Customers
Better for the planet. Better for your brand.
We're serious about sustainability, and we offer the broadest portfolio of packaging materials in the industry. That means you can rely on us for a range of sustainability solutions. Using our market insights, expertise, and capabilities, you can find the packaging that meets your customers' wants and needs.
Named Most Responsible Company
We were recently named to Newsweek's 2021 Most Responsible Company list. We're proud of this distinction—we take our corporate responsibility commitments seriously. See how we're tackling tough issues, delivering innovative packaging solutions and meeting important standards.
Minimizing Food Waste
We tackle tough issues.
According to the NRDC, 40% of food in the U.S. is never eaten. According to the EPA, discarded food represents 21% of waste to landfill in the U.S. Much of this discarded food is never even sold—largely because it is damaged or expired. 
We've developed a partnership at Clemson to advance fresh food packaging and distribution and reduce food waste. We're committed to constant innovation in part because we understand packaging plays an important role in preventing spoilage at retail and at home in several ways:
physical protection to prevent damage;
barrier protection to delay spoilage;
security features to prevent tampering;
properties to promote shelf stability;
more efficient portion control;
and even marketing that encourages food sales.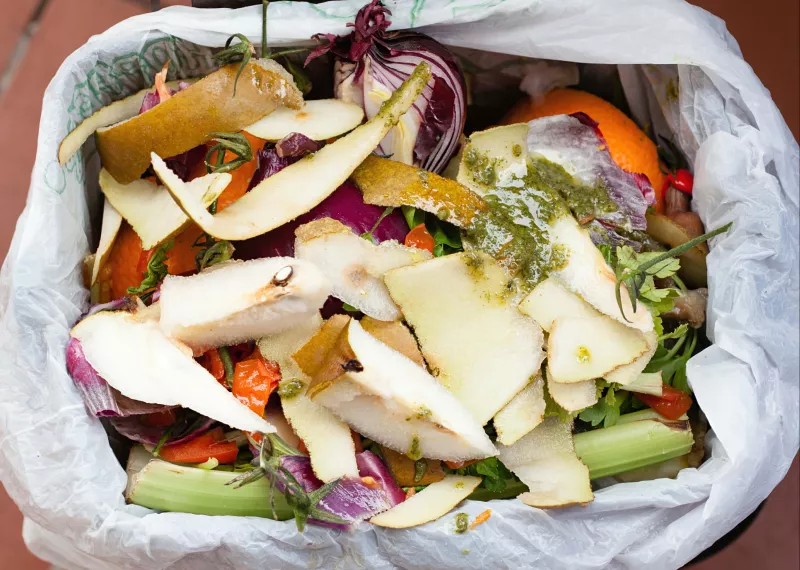 Incredibly Versatile. Infinitely Recyclable.
Sonoco's commitment to sustainable materials can be found on store shelves across the globe. From aerosol cans containing household cleaners and beauty products to food cans filled with everything from vegetables to fish, our metal packaging solutions are infinitely recyclable.
In fact, metal food packaging has the highest recycling rate of all food packaging—and working with recycled steel has a lower environmental impact, requiring 75% less greenhouse gas emissions than producing cans with virgin steel.
62% recycling rate of steel cans 
75% of all steel produced is still in circulation 
Steel cans are 100% recyclable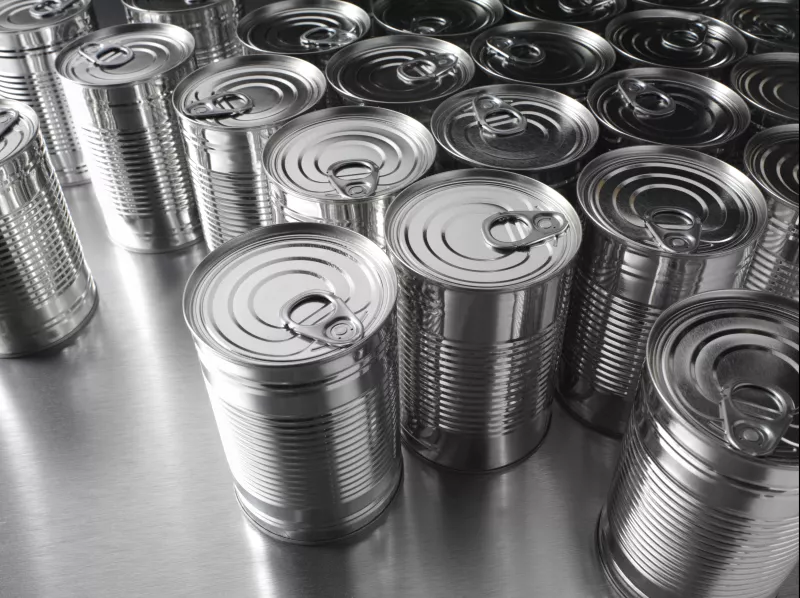 Eco-Friendly Solutions for All Types of Packaging
Explore Our EnviroSense® Portfolio
These are just a few of our eco-friendly packaging options. View all of our sustainability products, and get in touch with us to design a custom package that fits your needs.
Sonoco Performance Standards
Certified Sourcing
Sonoco is committed to responsible use of natural resources through responsible sourcing, recycling and use of recycled fiber in our paper-based packaging. With limited exceptions, Sonoco's global paperboard mills use 100% recycled fiber and are certified one or more fiber certification programs. These are: the Forest Stewardship Council® (FSC®), Sustainable Forestry Initiative® (SFI®) and the Program for the Endorsement of Forest Certification™ (PEFC™) Chain of Custody and Due Diligence System Standards.
External Failure Cost
External Failure Cost per million dollars of sales is calculated by dividing the gross dollars issued for customer failures by the total gross sales dollars. Calculations include all money paid to a customer for product and service failures including product returns, allowances for poor quality, regrade labor, additional freight or other costs paid to a customer based on poor quality.
External Failure Costs (per million dollars of sales):
2015: 1,861
2016: 1,710
2017: 1,743
2018: 1,682
2019: 2,325
Speed to Market
Sonoco is increasing our quality and speed to market through our Sonoco Performance System (SPS) process. SPS drives sustainable, continuous improvement in all aspects of operations by focusing on employee engagement, education and data-based decision making that together will:
Improve safety
Support growth and our relationship with customers
Allow more time to focus on productivity and process improvement
Optimize a more flexible workforce to meet challenging business demands
Create a culture of clearly aligned metrics, accountability and process
Connect with Sonoco
Our integrated packaging solutions help define brand personalities, create unique customer interactions and improve the quality of products and the quality of life for people around the world. Let's work together.