Sonotube® Builder's Tube®
Set your goals and see what you can accomplish with Sonotube Builder's Tube concrete forms. Perfect for do-it-yourself types working on decks, playgrounds and fences, these forms can withstand the pressure of concrete.
Sonotube Builder's Tube
Your projects. Poured like a pro.
These versatile and easy to use tubes are perfect for do-it-yourself (DIY) projects. From building a new deck to erecting a fence, storage shed, basketball goal or children's swing set, you can count on Sonotube Builder's Tube concrete forms to get the job done.
Take DIY construction projects to the next level.
Applications

Durability

Using Builder's Tubes
Applications
Use Builder's Tube to professionally form round concrete supports for projects like:
Pilings for homes and decks
Deck columns
Backyard play areas
Fences
Mailboxes and lamps
Gardens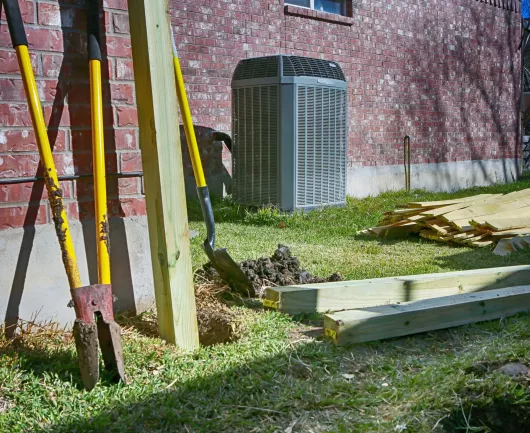 Durability
These extra-strong DIY concrete forms are made of multiple layers of high quality fiber, spiral wound and laminated with a heavy-duty adhesive. Sonotube Builder's Tube concrete forms are built strong to withstand the heavy pressure of wet concrete.
Using Builder's Tubes
Builder's tubes are designed for below-grade use, but may be poured to three feet above the ground line. They are not designed to be stripped. No bracing is needed unless used two feet above ground line. Even then, bracing requirements are minimal.
How much concrete do I need?
Bags of Concrete Needed—Four (4) Feet of Tube Height.
| CONCRETE FORMING TUBE | 8" DIA | 10" DIA | 12" DIA | 16" DIA |
| --- | --- | --- | --- | --- |
| BAGS (60 LB) OF CONCRETE MIX | 4 | 5 | 8 | 13 |
| BAGS (80LB) OF CONCRETE MIX | 3 | 4 | 6 | 10 |
FOR BELOW GROUND USE ONLY.
Download Builder's Tube Product Literature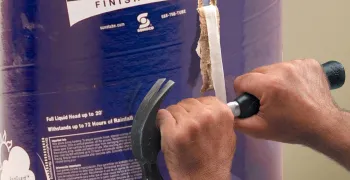 Sonotube Finish Free®
Our Finish Free concrete tubes have a marble-like smoothness, and they don't require patching, cladding or finishing labor.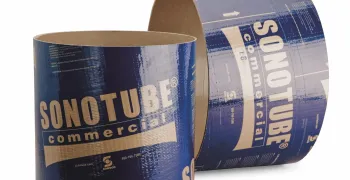 Sonotube Commercial
Stronger than paper and more economical than steel, our water resistant commercial columns are easy to cut and drill on site.
Sonotube Rainguard®
For more than 50 years, contractors around the world have relied on the Sonotube brand of fiber forms for cost-effective column form setting.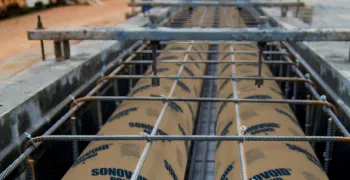 Sonovoid® Concrete Forms
Create voids using less concrete, steel and supporting material without sacrificing structural integrity and strength.
Contact Us
Connect With Sonoco
Ready to take the next step in your construction project? Contact us for more product details or to find a distributor.