Produce
Showcase the quality of your produce with Sonoco's produce packaging solutions, ranging from clamshells to plastic tubs to stand-up pouches. 
Making sustainability part of your brand personality.
Produce packaging with tomorrow in mind
The Produce industry demands high expectations for products as well as environmental preservation. Beyond sustainable farming, sustainable packaging is an extension of your brand, telling shoppers about your values and priorities.
Our EnviroSense™ line of PET produce containers can be manufactured with over 50% recycled content depending on your sustainability needs. Our EnviroServe™ Leafy Greens PET tray and lidding options can reduce your plastic content by at least 20%-45% compared to traditional lettuce clamshells.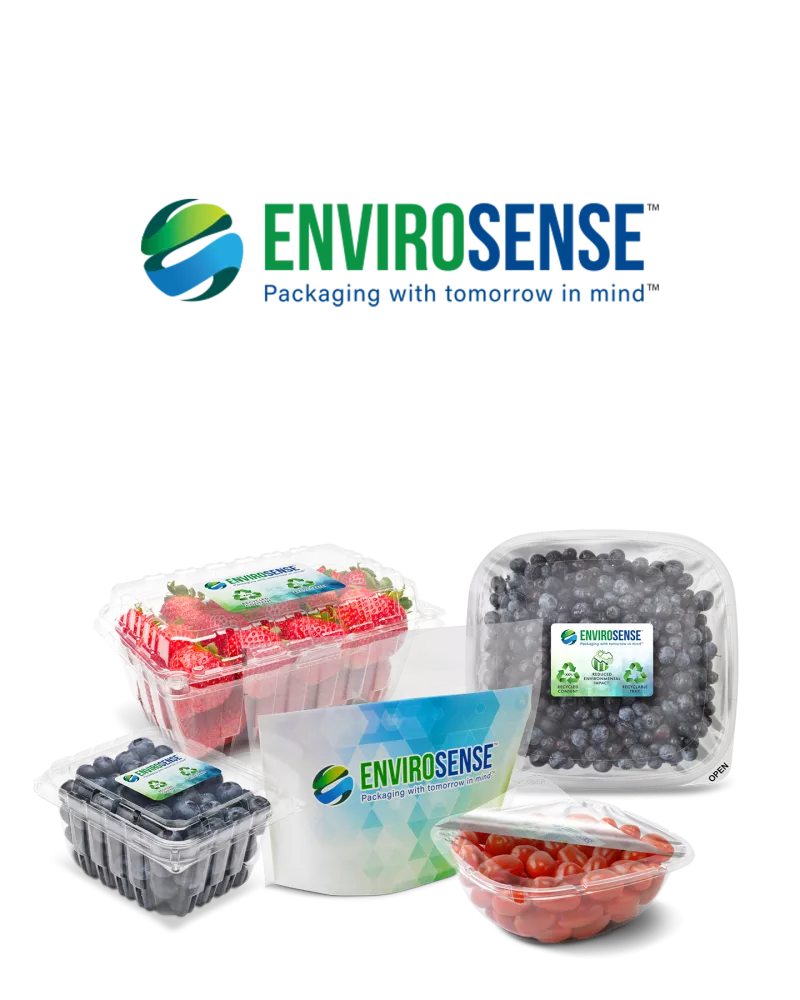 Farm-Fresh Taste in a Sustainable Package
EnviroServe™ Leafy Greens is the only leafy green package that delivers an integrated sustainable solution, keeping your salad greens greener and fresher than any other packaging on the market. At every step of the process — from manufacturing to shipping — we are constantly seeking new ways to reduce energy consumption, emission and waste.
From concept to shipment, we partner with you to provide an integrated solution that speeds your time to market, lowers your costs and generally makes it easier to do business.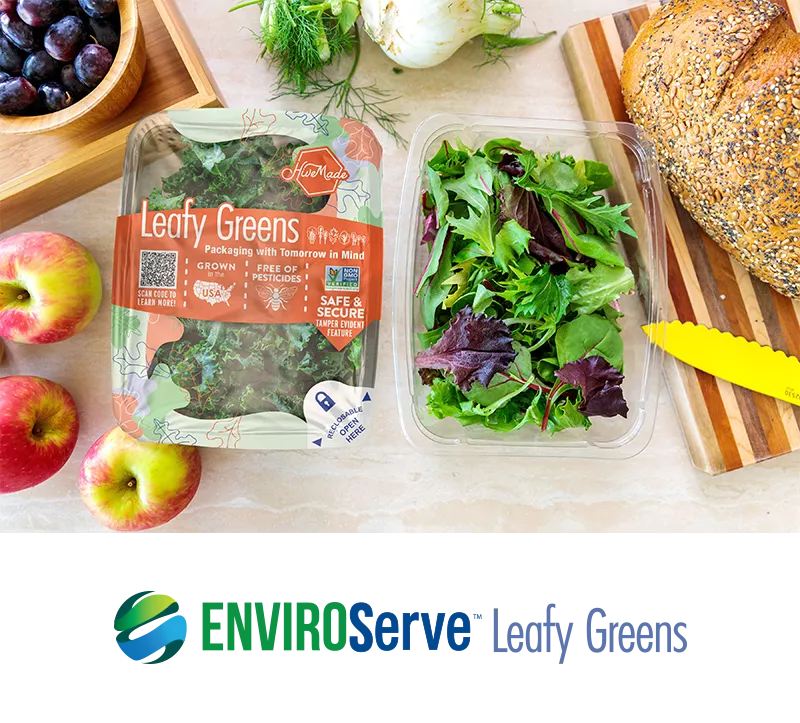 Our products are made for protecting your produce.
Our Rigid Packaging Portfolio
We recently acquired Highland Packaging Solutions to broaden our produce packaging offerings.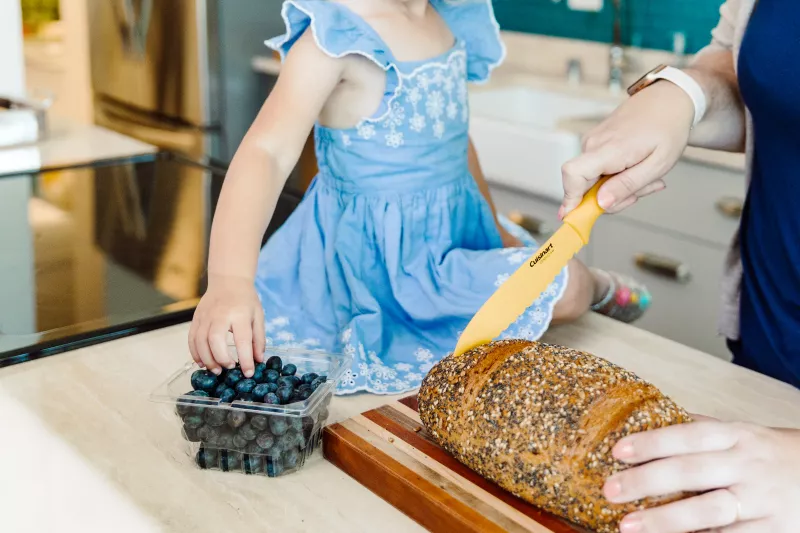 See what Sonoco can do for your business.