FlatStack® Paperboard Sheets
Made from 100% recycled fibers and completely recyclable, FlatStack paperboard sheets are a cost-effective solution that protects products on pallets during shipping, storage and retail display.
Protect Your Products
Uses
Top covers on pallets
Liners on pallets
Tier sheets between product layers to improve pallet cube integrity
Benefits:
Engineered for consistent performance on automated palletizers 
Designed specifically for this application
In-house design and testing capabilities offered
Compared to corrugated sheet:
Minimum 5% reduction in weight
Minimum 15% material cost savings
Lower freight costs—over two times more sheets shipped per truckload
Store five times the amount of sheets per unit of storage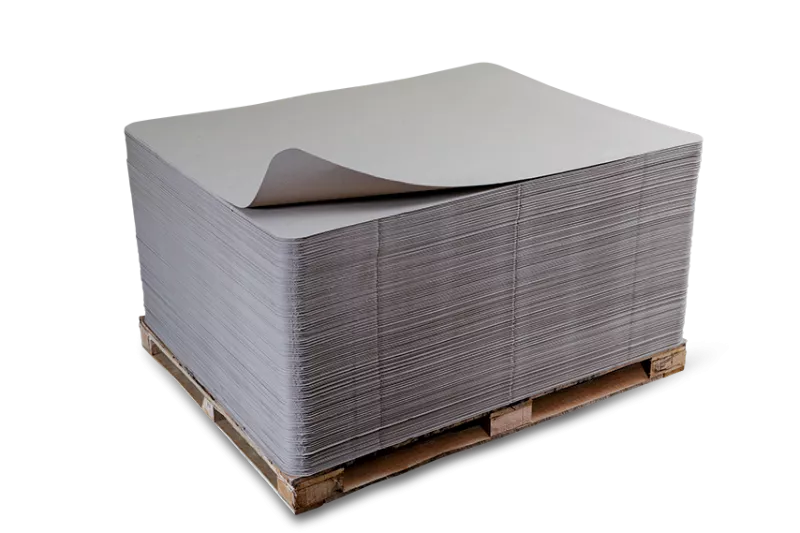 FlatStack® Tier Sheets
|   | Sheets per Pallet | Pallets per Truckload | Sheets per Truckload |
| --- | --- | --- | --- |
| Corrugate C-Flute 150pt | 320  | 56 | 17,920 |
| Corrugate B-Flute 120pt | 400 | 56 | 22,400 |
| FlatStack 24pt | 2,000 | 21 | 42,000 |
| FlatStack 30pt | 1,600 | 21 | 33,600 |
Assuming 40"W x 48"L x 48"H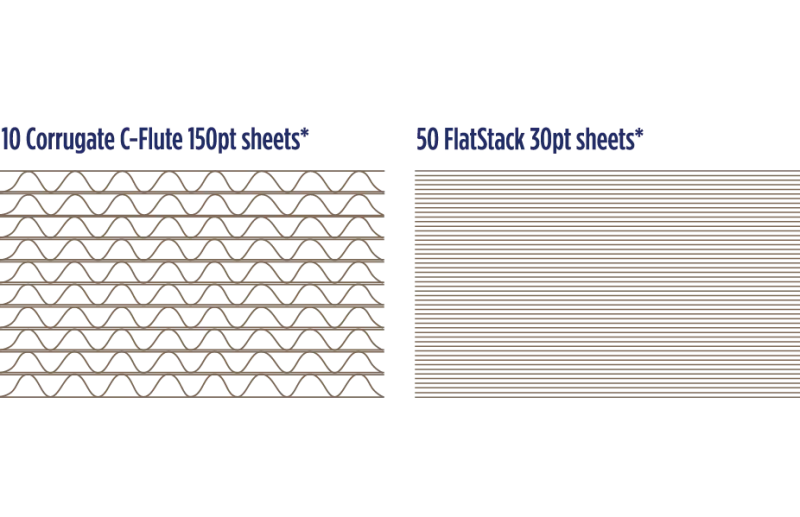 Features
Calipers: 17-45pt
Design flexibility: square, round or custom corners and/or sizes
Custom die-cut designs available
Sustainability
Made with 100% recycled fiber
Minimum 85% post-consumer fibers
Acceptable in commercial OCC recycling programs
FSC certification is available (see below)
See the difference.
One pallet of FlatStack tier sheets yields 266 pallet cubes; one pallet of corrugated tier sheets yields only 53 pallet cubes.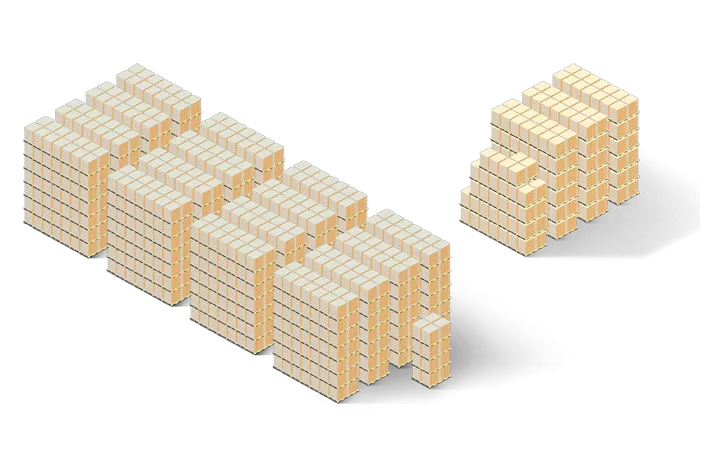 FlatStack Ultralight®: Sonoco's Lightweight Value Offering
As a value-priced alternative to lightweight gypsum and paperboard sheets, FlatStack Ultralight® delivers exceptional performance, consistency in quality, and security of supply. When you use FlatStack Ultralight, you'll know that you can get the quality tier sheet you need, when you need it – for a value price. 
Benefits
Engineered for consistent performance on automated palletizers
Engineered and manufactured specifically for this application
Technical support for implementation, including process modeling
Recyclable
| Caliper | Sheets per Pallet | Sheets per Truckload |
| --- | --- | --- |
| 17pt | 2,800 | 61,600 |
| 18pt | 2,700 | 59,400 |
Assuming 40"W x 48"L sheet size, 22 pallets per truckload.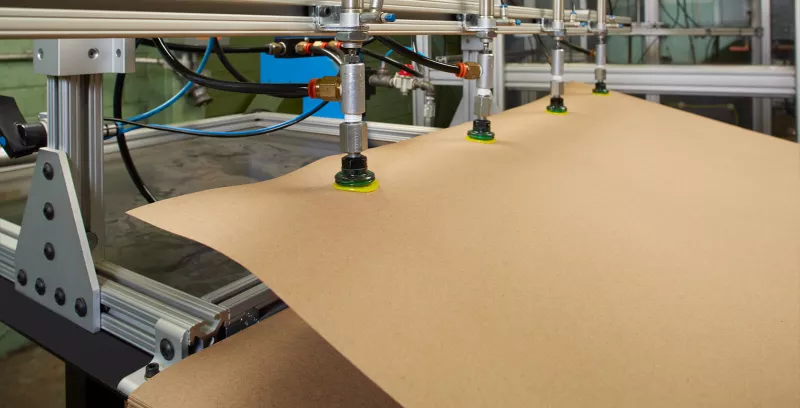 Strategic Locations Ensure Quick and Efficient Delivery
US and Canada

Europe

Asia
Europe
Sonoco operates six paper mills in Europe, which supply the region with paperboard for tubes and cores, composite board, edge protection, paperboard sheets, greyboard, greyliner and blueliner. Paperboard sheets and dividers are distributed in Europe through Sonoco sub-brands PaperTech and Skjern.
Conitex Sonoco Indonesia - Kec. Cipeundeuy Subang

PT Papertech Indonesia JL. Raya 
Cipeundeuy Km. 1 Desa Cipeundeuy, Kec. Cipeundeuy Subang 
41272 
Indonesia

Tel: +62-260-710-645 
Fax: +62-260-710-644 
Map Directions

Conitex Sonoco Indonesia - Jawa Tengah

PT Papertech Indonesia Jl. 
Sanggrahan Gatak no. 23 Desa Mungkid 
Blabak Magelang, Jawa Tengah, 56551 
Indonesia

Tel: +62-293-782-702 
Fax: +62-293-782-701 
Map Directions
Asia
Sonoco operates three paper mills in Asia. Conitex Sonoco and PaperTech provide paperboard for tubes and cores, composite can board, edge protection and other protective packaging.
Certifications
All but two of our 23 global paperboard mills use 100% recycled fibers in their production. Sonoco is committed to responsible use of natural resources through responsible sourcing, recycling, and use of recycled fiber in our paper-based packaging. Sonoco's mills throughout Europe, the U.S., Canada, Brazil, China, and Mexico (Atizapan), are certified to one or more fiber certification programs. These are: the Forest Stewardship Council® (FSC®), Sustainable Forest Initiative® (SFI®) and the Program for the Endorsement of Forest Certification® (PEFC®) Chain of Custody and Due Diligence System Standards.
FSC-C011144                      
SFI-00112                             
PEFC/29-31-248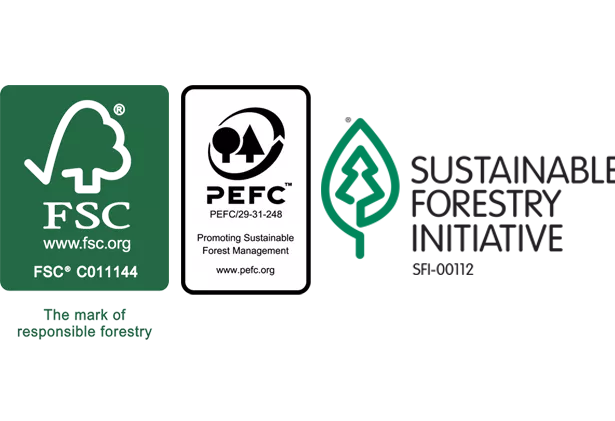 Related Paperboard Products
FlatStack Paperboard Sheets
See what Sonoco can do for your business.
Learn more about our paperboard sheet offerings. We're eager to discuss how we can help you meet your customers' needs and your business goals.